Picking the best figure skates has never been easier. We've been following blogs, reading customer reviews, and talking with people that are professional, freestyle, and recreational skaters. We refined our results down into this top 10 list. These are the best figure skates that you can get right now in 2017. The manufacturers we have listed are all reputable, well known manufacturers that have been in the industry for years, and companies like Riedell and Jackson Ultima have been long since trusted for making the best quality products in the ice-skating industry. The skates are all designed for comfort, because we know it gets rough out there. When you have extended periods of practice or play, the last thing you want is a cheaply made skate that is uncomfortable. All of our picks are of the highest quality, and we even researched a little extra on this one, because we don't want our visitors getting hurt out there. If you want to trust your skates when you're out there flying around… here are the best figure skates for the job!
10. 
Riedell Skates – 615 Soar Jr – Youth Soft Beginner Figure Ice Skates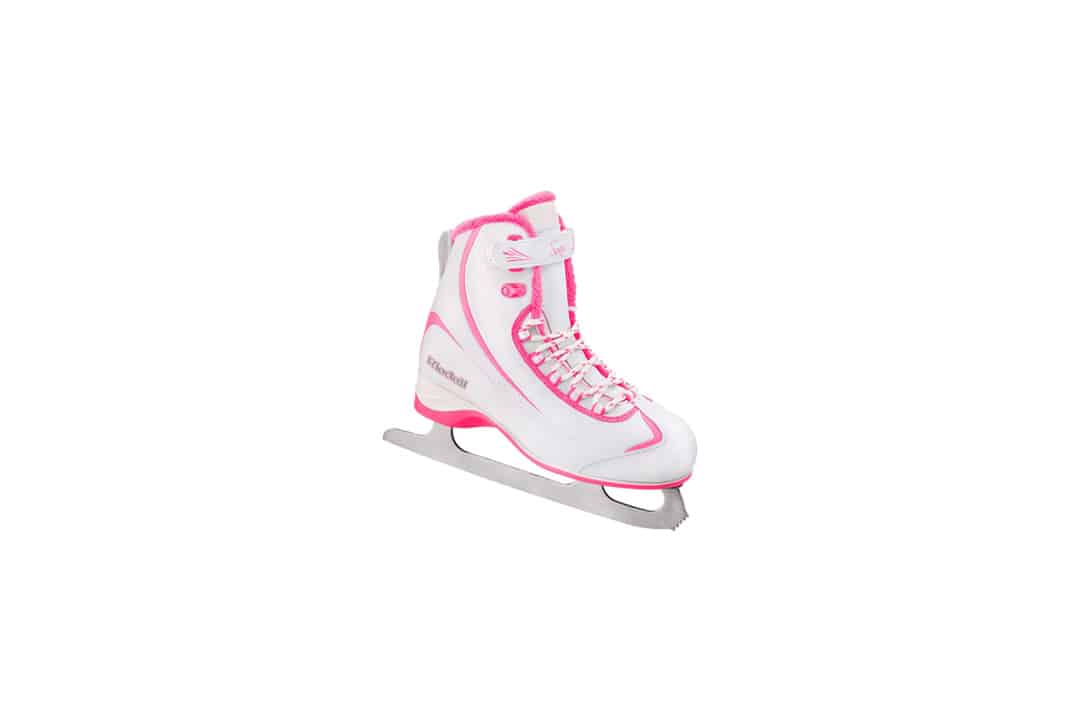 Get it now on Amazon.com
Riedell skates have been around for over 70 years, deliberately manufacturing skates that are the best in the industry. All of Riedell's boots and skates come with a manufacturer's warranties of either six months or one year, and they take great pride in their work. The Riedell 615 Figure Skates are made for comfort. Designed with quilted man-made lining and a foam quarter padding that provides comfort even for all-day skating,these skates say that they are for girls, but if you like the colors and the design, just add 1.5 to the size and you'll have boy sizes! 4.4 star rated by previous buyers and price to kill, you are buying quality when you buy Riedell.
9. 
Jackson Ultima Softec Classic ST2300 Womens and Girls Figure Ice Skates – Black, Navy, White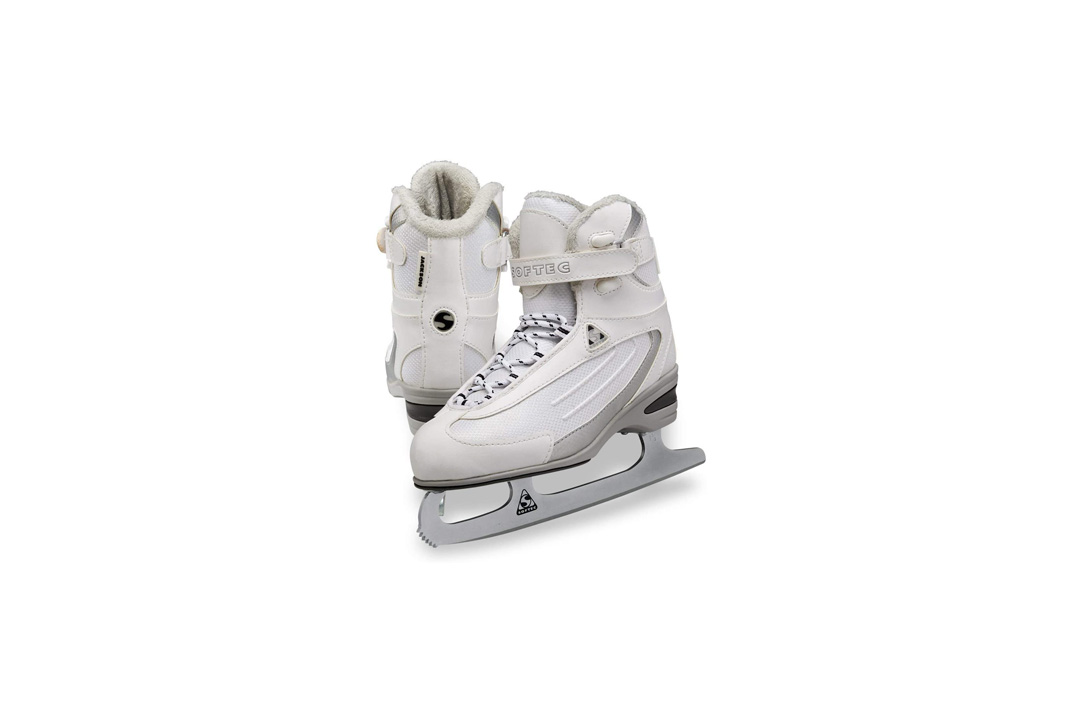 Get it now on Amazon.com
Don Jackson, 1962 world figure skating champion made his first pair of Jackson Ultima skate boots in 1966.The Jackson Ultima name brand has been around for over 50 years, and is still known to be one of the world's most reputable manufacturers of figure skates on the open market today. The Jackson Ultima Softec Classic ST2300 Ice Skates are holding 4.5 stars in their current customer reviews, and this is regarded by many be a high-quality skate. These skates are available in black, navy or white, with a Softee high-quality blade, that won't let you down out there on the grind! These attractive boots are designed with a unique two-color outsole, and the quality is not going to be a question with a company that's been around for this long.
8. Bladerunner Ladies Aurora Ice Figure Skate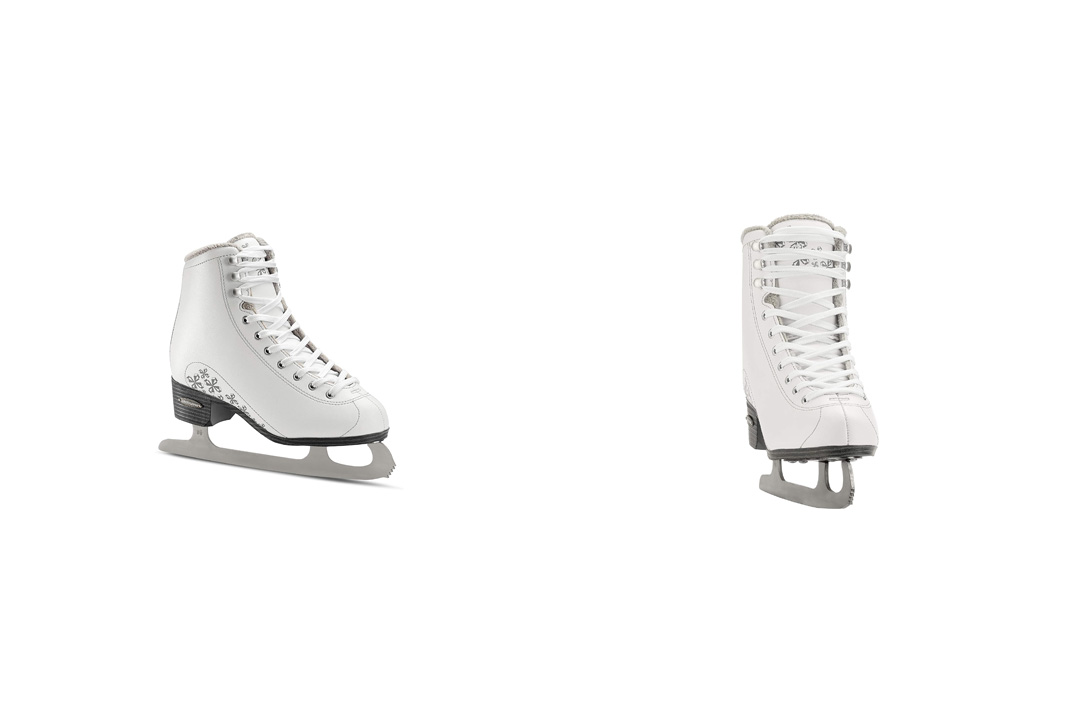 Get it now on Amazon.com
Bladerunner Ladies Aurora Ice Figure Skate make great beginner skates for girls of all ages. With a stylish faux fur lining and a velvet foot bed, you can enjoy all-day fun or practice, without tearing up your feet. Priced to accommodate, cozy and warm, these skates have been known to be very durable and reliable skates. Blades have a durable outsole, deliberately combined with the blade to make for a very strong, persistent performance.
7. 
Jackson Ultima DJ2190 DJ2191 Freestyle Series/Aspire Blade/Figure Ice Skates for Women and Girls/Width A, B, C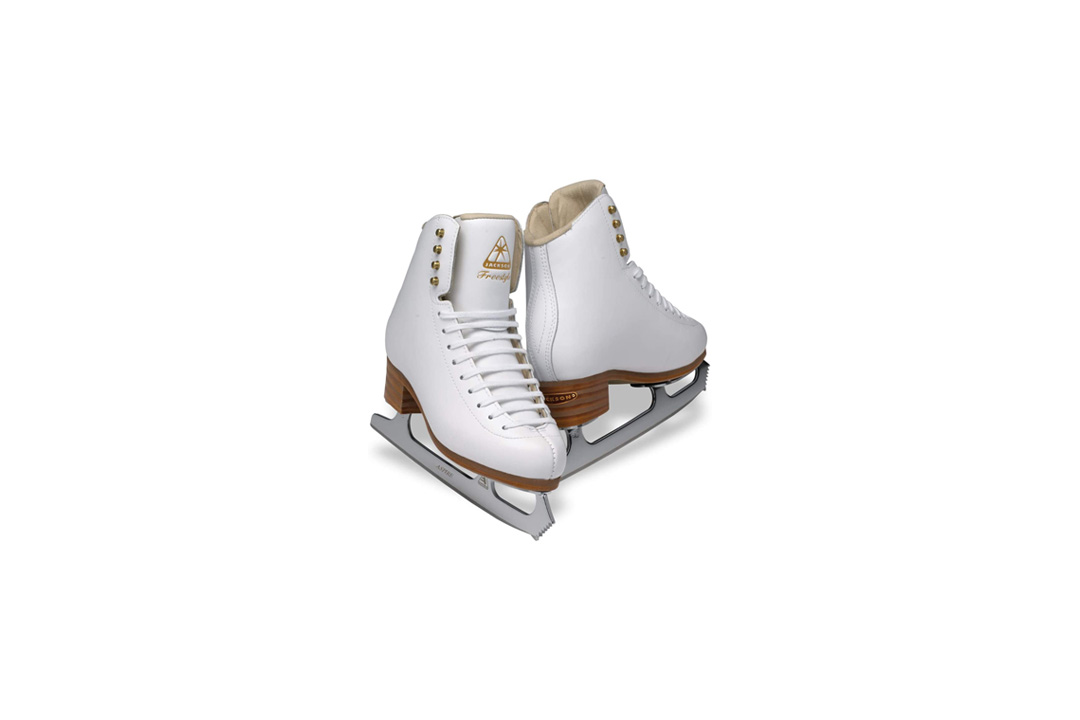 Get it now on Amazon.com
The Jackson Ultima Glacier GS181 Comes highly recommended. Every skate that is made by Jackson Ultima gives excellent customer reviews such as this one, with a 4.4-star rating. Jackson Ultima shoes are recommended by many recreational skaters and professional athletes/ the blades are made of nickel, with a charcoal PVC outsole for easy care. The Nilex lining is incorporated to provide all-day comfort, and with 95 customer reviews, for them still to be holding a 4.4, these are quality skates.
6. American Athletic Shoe Women's Tricot Lined Ice Skates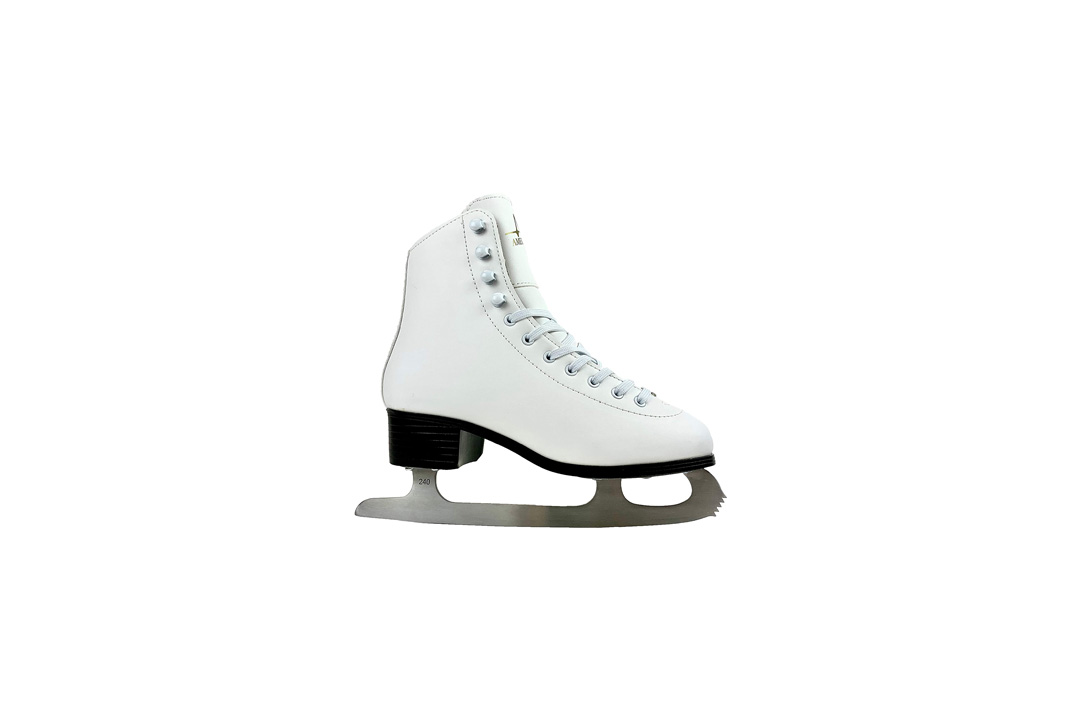 Get it now on Amazon.com
American Athletic Shoe Women's Tricot Lined Ice Skates RN Amazon recommended favorite. This is a top-selling figure skate that will look and feel great on, it is easy to clean and take care of. With 332 previous buyers, and a 4.1-star rating, the skates are priced to accommodate sure to please. American athletic has been making quality shoes for ice-skating rings and sports shops since 1959. They are a highly trusted name and reputable manufacturer, and have been for quite some time now.
5. Lake Placid Cascade Women's Figure Ice Skate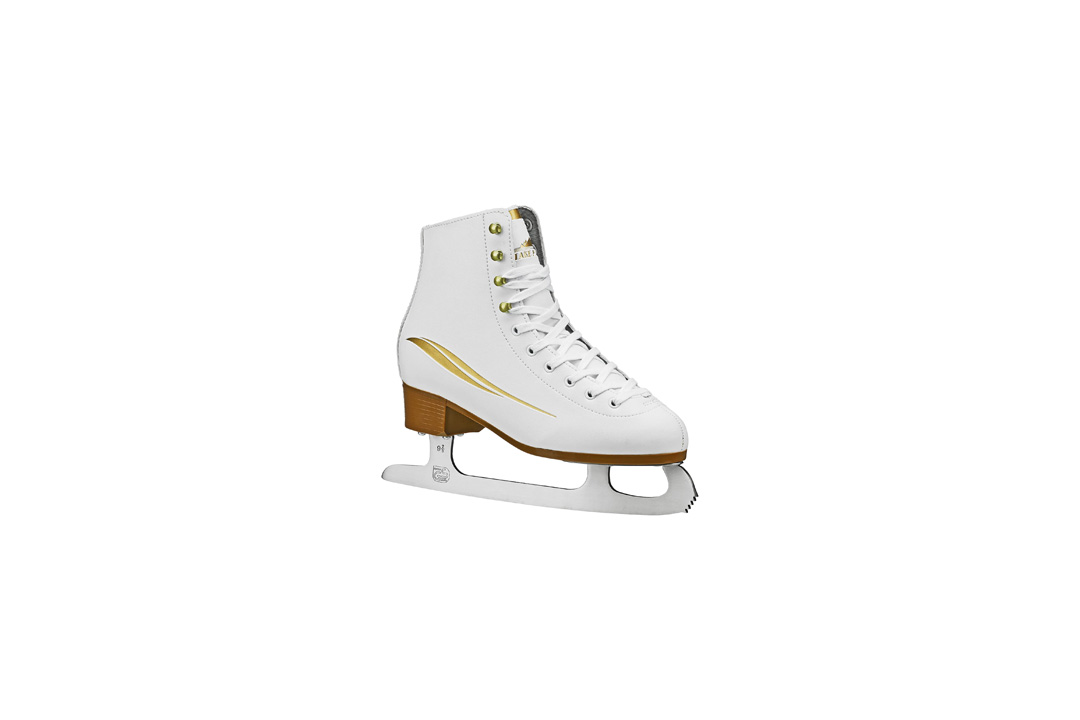 Get it now on Amazon.com
The Lake Placid Cascade Women's Figure Ice Skate Is made from warm, woven liners with comfortable padding, reinforced ankle support, and a stainless-steel blade. The skates are made to be waterproof, and are currently holding a 3.9-star rating with over 50 customer reviews. Lake Placid skates are carried by many reputable retailers in the sporting industry, and we could consider the customer reviews, they get some pretty positive feedback. Be advised that the skates run a little large, so we recommend buying one size down from the size you wear.
4. 
Riedell 114 Pearl Ladies Ice Figure Skates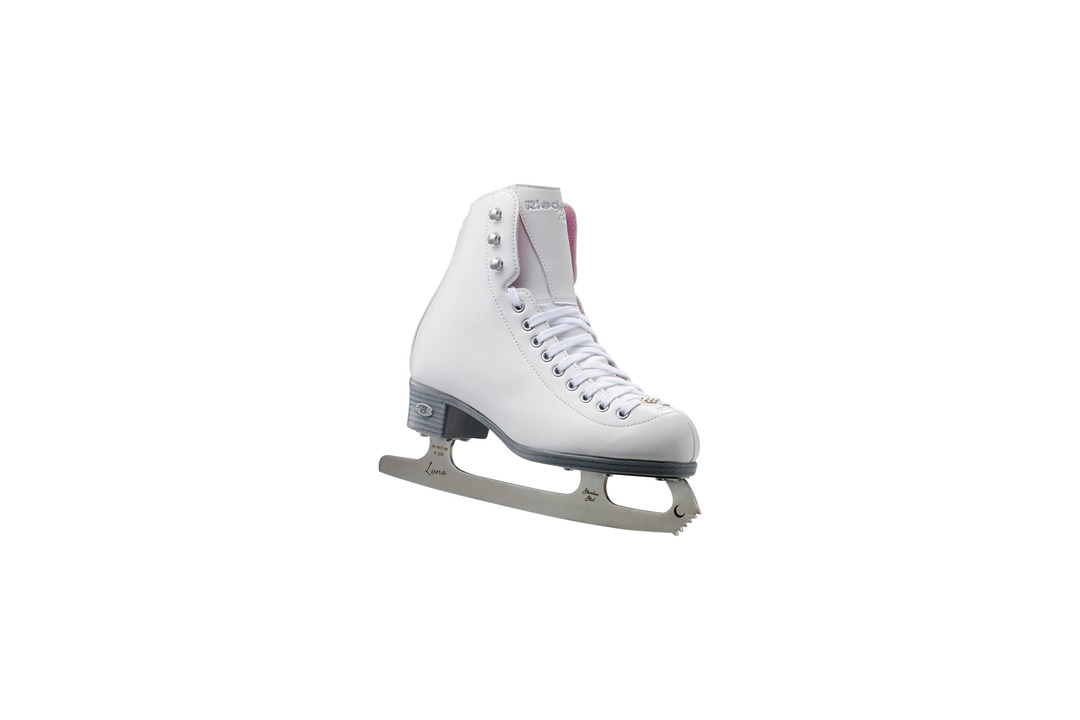 Get it now on Amazon.com
The Riedell 114 Pearl – White Ladies Figure Skate Is a classic, comfortable skate. Well-made and durable, with a foam quarter padding that provides comfort for all-day skating. There is a quilted man-made lining the cushions your feet, and 78% of the customer reviews have been five stars. From a name brand has been trusted since most of us were children, these don't have a bad price and will do the job with no questions. Picturing you should quit talking head fucking head.
3. 
Jackson Ultima GS180 SoftSkate Womens Ice Skates / Blue, Fleece, Pink, Purple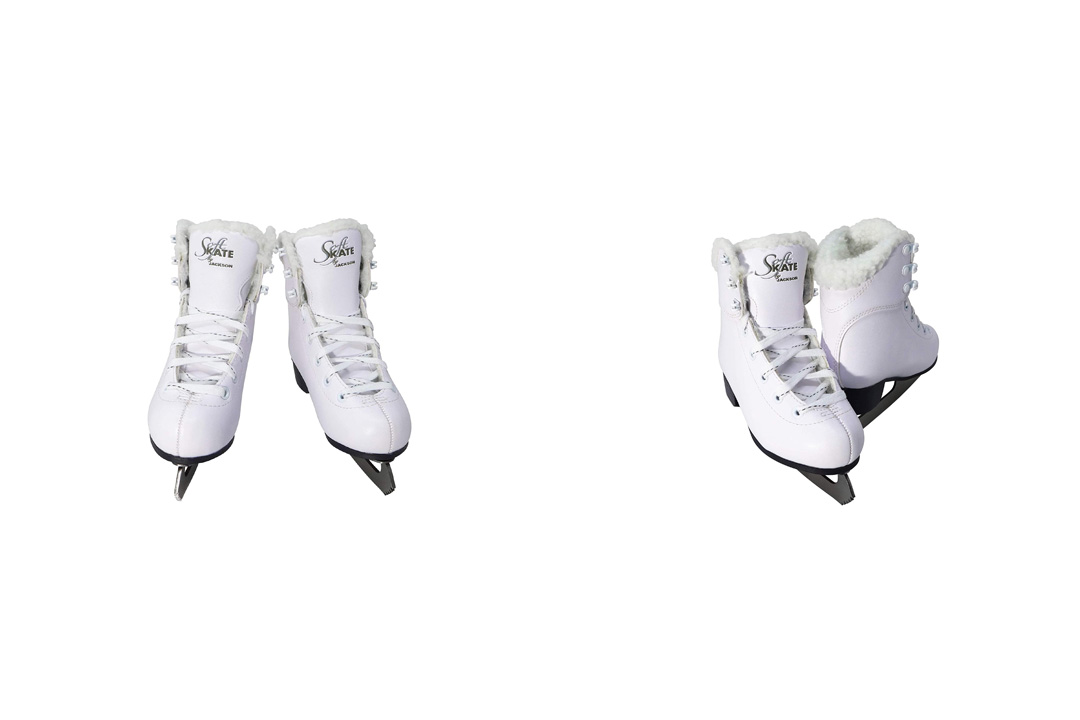 Get it now on Amazon.com
The Jackson Ultima Glacier GS180 Skates are made of charcoal PVC outsole for easy care and cleaning, a Nylex lining for comfort, durability, and to keep you warm while you're out there on the ice. The blade is made of nickel, and these are a known favorite in the industry. 4.2 star rated out of 136 reviews is not bad, and Jackson Ultima has been making these since the 1960s, with the intention of deliberately creating the best quality skates for competition, and the open market in general.
2. Jackson Ultima SoftSkate Womens/Girls Figure Skate
Get it now on Amazon.com
Jackson Ultima SoftSkate Ladies Are designed for superior comfort. The foam padding is asymmetrically shaped to fit the ankles, for long-lasting comfort and support. The tongue is memory foam padded, and there is a fully padded microfiber lining. This treated with antibacterial properties. Ultima SoftSkate blades, and a 4.7-star rating from previous buyers. This skate is a competitor's skate, built for more rigorous activities, but is a very good beginner's skate or recreational skate as well.
1. 
Jackson Ultima GS180 SoftSkate Womens Ice Skates / Blue, Fleece, Pink, Purple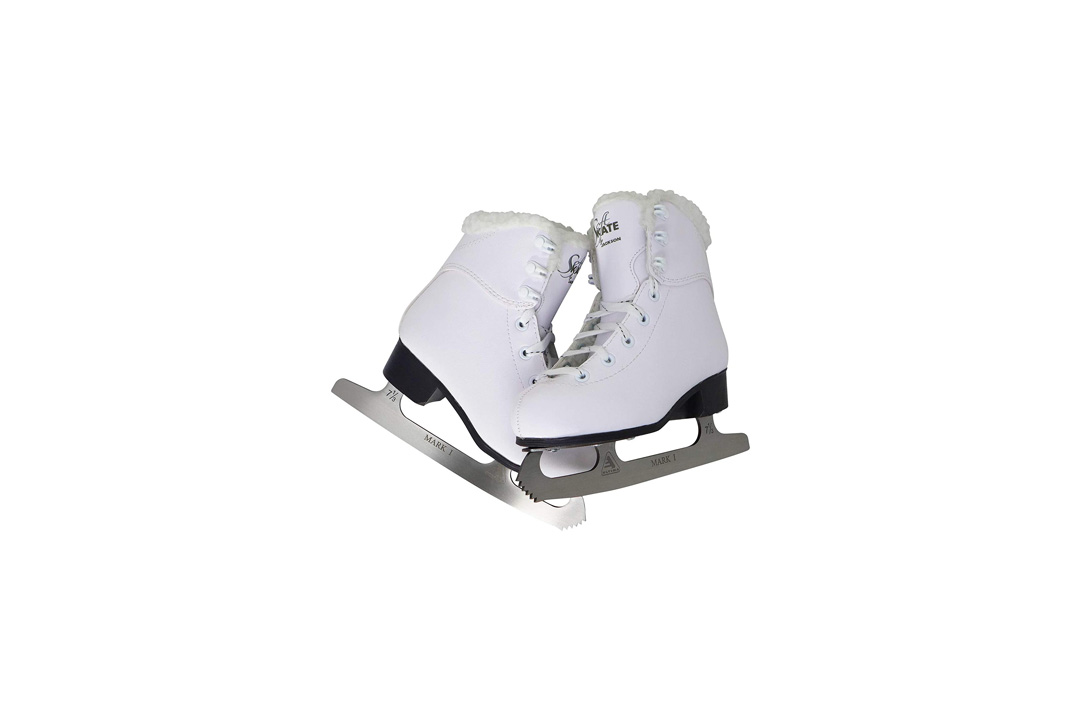 Get it now on Amazon.com
The Riedell 255 Motion Men's Figure Ice Skates are made for professional competition skating, but also make a very good recreational or freestyle boot. These boots are 7% lighter than other boots in their class, allowing you the freedom and maneuverability you need. There's a leather sole and upper, a Dri-Lex lining, and a 4-foot flex area all for added ankle support is also an excellent addition, providing support for jumps and moves. Overall support rating/firmness of 70%, we did our research on almost every Riedell skate… This is one top-quality design from edge to edge!
Final Thoughts:
In the end, it's going to be a matter of personal preference, but we went through the trouble of researching and getting all the best figure skates on the market together on one page so that you would get a quality product and not have to go home with her feet, or worse, get defective products never even really be able to break them and enjoy them. Every pair of figure skates on this top 10 list are evaluated for design, materials used to manufacture them, comfort, customer rating, and manufacturer reputation. We do this so that we can assure you quality!